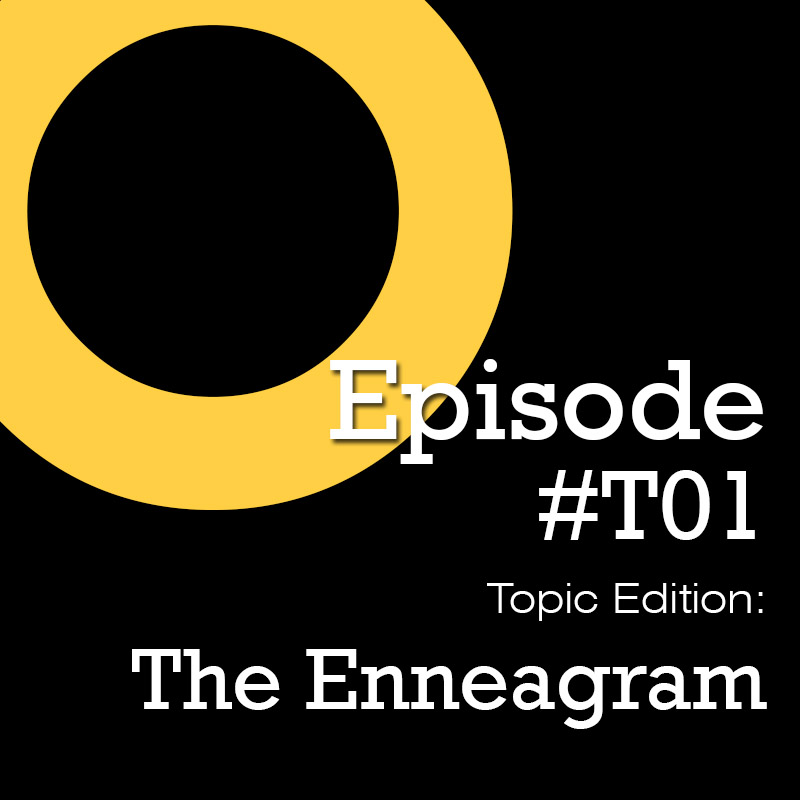 Happy 2018, everybody! New year, new season, new format for the podcast! Well, partially. We are still going to be releasing our typical interview-style podcasts here & there in the future, but will also be releasing a shorter, more frequent "Topic Edition" version of the show. In these we will focus on a topic we find interesting or that you the listener have picked for us to discuss. As per our normal dad-ness, these will likely be topics that become outdated the moment we think about discussing them. 
This week we're talking about the Enneagram, a personality typing system that all the kids are talking about these days.
---
Here are a few Enneagram resources to get you started:
Type descriptions: https://www.enneagraminstitute.com/type-descriptions/
Free test (the one Adam takes on the show): https://www.eclecticenergies.com/enneagram/test
Paid test: https://tests.enneagraminstitute.com/
Typology podcast: https://www.typologypodcast.com/
The Liturgists "Enneagram" episode: http://www.theliturgists.com/podcast/2016/8/23/the-enneagram-episode-37
"The Road Back To You" book: https://www.amazon.com/Road-Back-You-Enneagram-Self-Discovery/dp/0830846190/ref=sr_1_3?ie=UTF8&qid=1519970959&sr=8-3&keywords=road+back+to+you
Richard Rohr Enneagram book: https://www.amazon.com/Enneagram-Christian-Perspective-Richard-Rohr/dp/0824519507
As we discuss on the show, these are great entry-level resources but the Enneagram is as deep as you'd like to dig! 
---
Hit us up on these fine forms of social media:
https://www.instagram.com/sixthdegreepod
https://www.twitter.com/sixthdegreepod
https://www.facebook.com/sixthdegreepod
Listen/download/subscribe here:
iTunes
Google Play
Stitcher